A nation robbed of its peace, freedom and security – with unimaginable suffering and loss.
Innocent civilians, aghast and in despair, face the horror of the destruction of their home and their livelihood
Our charity stands in solidarity with the nation of Ukraine and its people. For several decades, we have been working closely with the Ukrainian Greek Catholic Church to support its projects in education, healthcare and pastoral support across the country.
Russia's war of aggression against Ukraine has caused untold hardship and suffering, killing thousands of innocent civilians, destroying homes, displacing families, and causing the worst refugee crisis in Europe since the Second World War. Around 5.5 million refugees have fled Ukraine and 7.5 million have been displaced within the country, so that more than a quarter of Ukraine's pre-war population of 44 million has either fled the country or been internally displaced since the war began, and more than 12 million people inside Ukraine currently need relief and protection.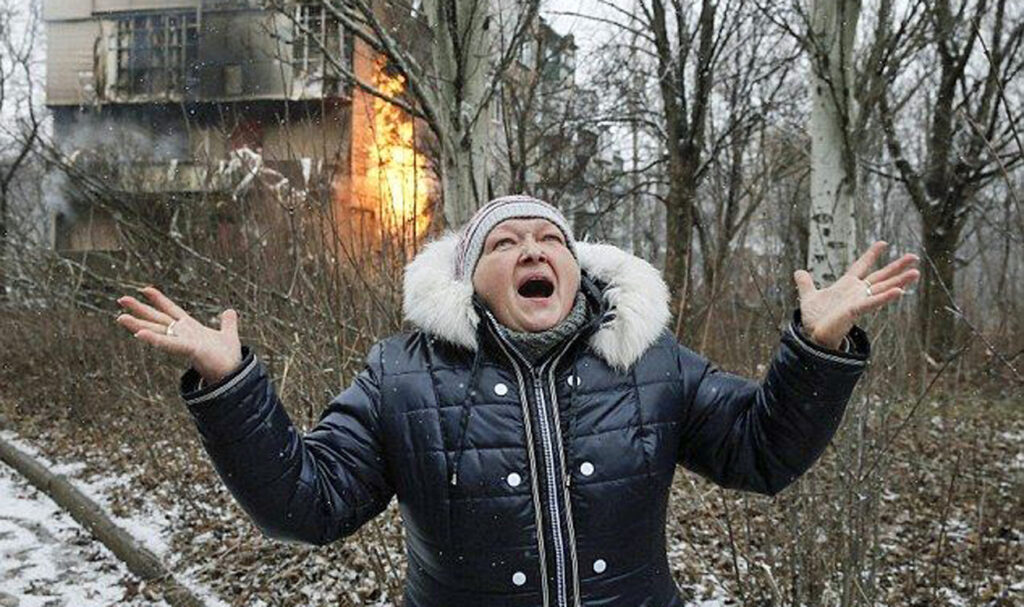 Food shortages are acute, especially in the eastern and southern oblasts under occupation or military threat. People in the worst-impacted areas are experiencing lack of food, water and electricity or gas, with limited health services, while enduring the constant threat of bombardment.
Our charity FACE, in partnership with  the Ukrainian Greek Catholic Patriarchate, is delivering emergency food packages to the families in the worst affected oblasts of east and south Ukraine.
Each food package consists of a dozen essential foods, including buckwheat, flour, pasta, rice, canned meat and fish, canned milk, canned vegetables, oil, sugar, coffee, tea, biscuits and water, sufficient to feed two people for one week.
The cost of each food pack is approximately £16,  including  food, packaging and transportation
Please help us to continue providing this emergency humanitarian aid.
Alternatively, you may donate £10 by texting:
UKRAINEHELP to 70085 
 (The text message costs £10 plus the standard network rate message charge)
FACE's food packages being distributed to elderly parishioners, and to mothers and children, at the Parish of the Nativity of the Holy Mother of God, in Zmiivka village, Beryslav  district, Kherson Oblast
Alternatively, you may donate £10 by texting:
  UKRAINEHELP to 70085 
  (The text message costs £10 plus the standard rate message charge)
FACE's food packages being distributed to parishioners in Odesa
Thank you for your support