Kindling hope for a better future in Iraq
Christians have been leaving their ancient homeland in northern Iraq for more than three decades. A series of devastating conflicts have led to waves of migration. Thankfully, extraordinary efforts to rebuild damaged communities are starting to take hold and to bring a new hope. Your support can make a huge difference to the lives of Christian families who wish to stay in their homelands. 
A tragic exodus
Christianity has been present in the Nineveh Plain of Iraq since the first century AD. The indigenous Christians of Iraq are descendants of the ancient Assyrian Empire, which came to an end in the 7th century BC. The Assyrians were one of the first people to embrace Christianity. Many still speak Aramaic (the language of Jesus Christ). But they have suffered from persistent marginalisation and periods of persecution.
In the 1980s, 1.4 million Christians lived in the country. However, driven out by wars, conflicts and economic hardships, less than 300,000 remain today.
A rich 2,000 year old history will be lost for ever if Christians continue to leave the Nineveh Plain. That powerful history, our shared heritage, will be a huge loss to Christians in the West as well as to Eastern Christians. It will also contribute to the cultural and religious impoverishment of the Middle East.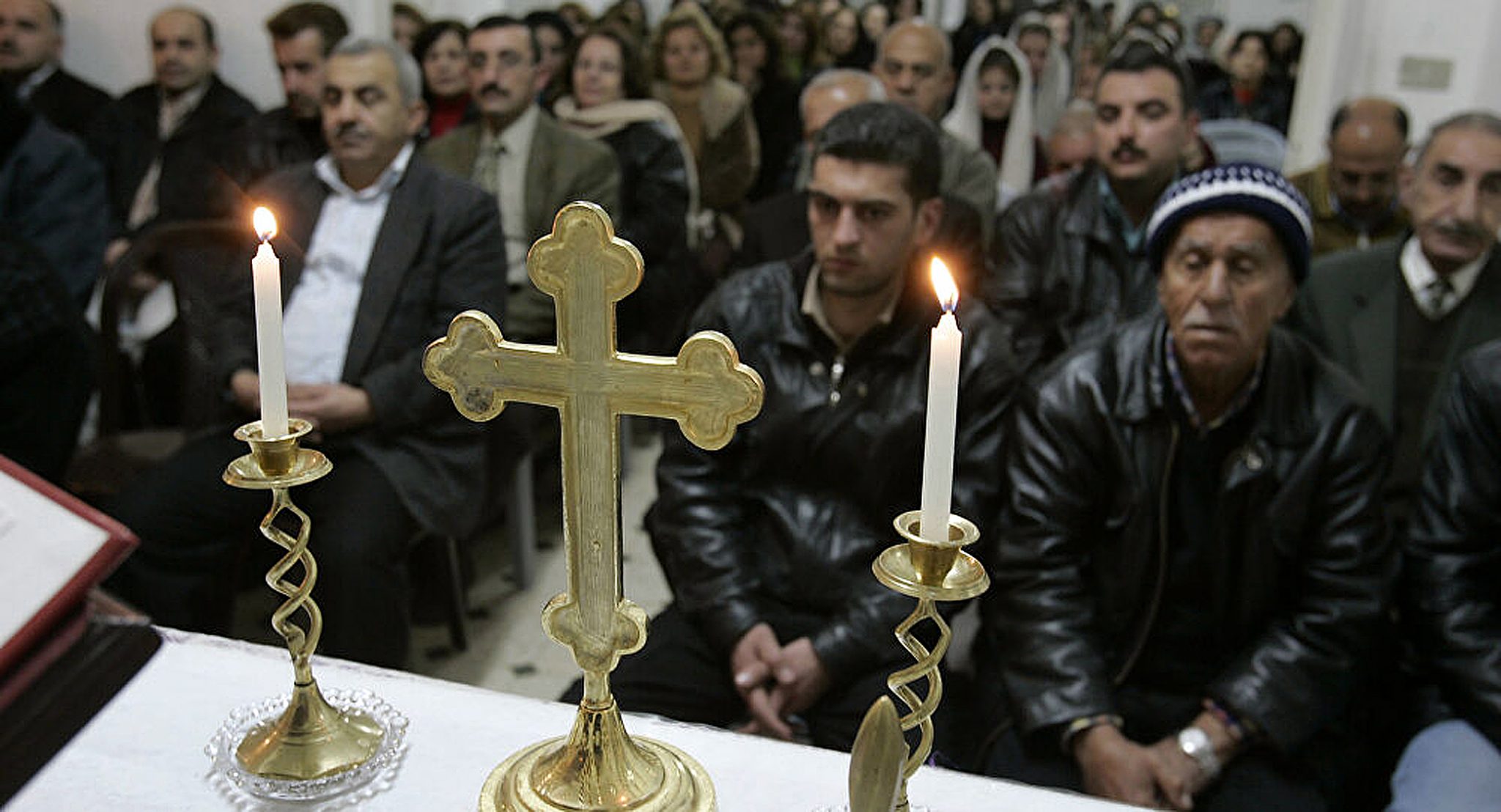 Signs of hope
Since the liberation of northern Iraq in 2017, Christian families have started returning to their homes. Our priority is to support them so that they may re-build their damaged houses, restore desecrated churches and re-open schools.
We are working with the Dominican Sisters in Iraq, to help them to restore their fragile Christian community in the ancient Christian town of Qaraqosh. In 2014, the Sisters, and thousands of other Christians, fled to the Kurdish Region. With an hour's notice, the Sisters left in the night as the invading forces approached. Their convent and many other buildings in the town were destroyed. They maintained their resolve  to return and are now back in Qaraqosh providing spiritual, pastoral and practical support to all in need. The Sisters' presence gives the local people, of all faiths and none,  a sense of assurance and hope, encouraging displaced Christian families to return.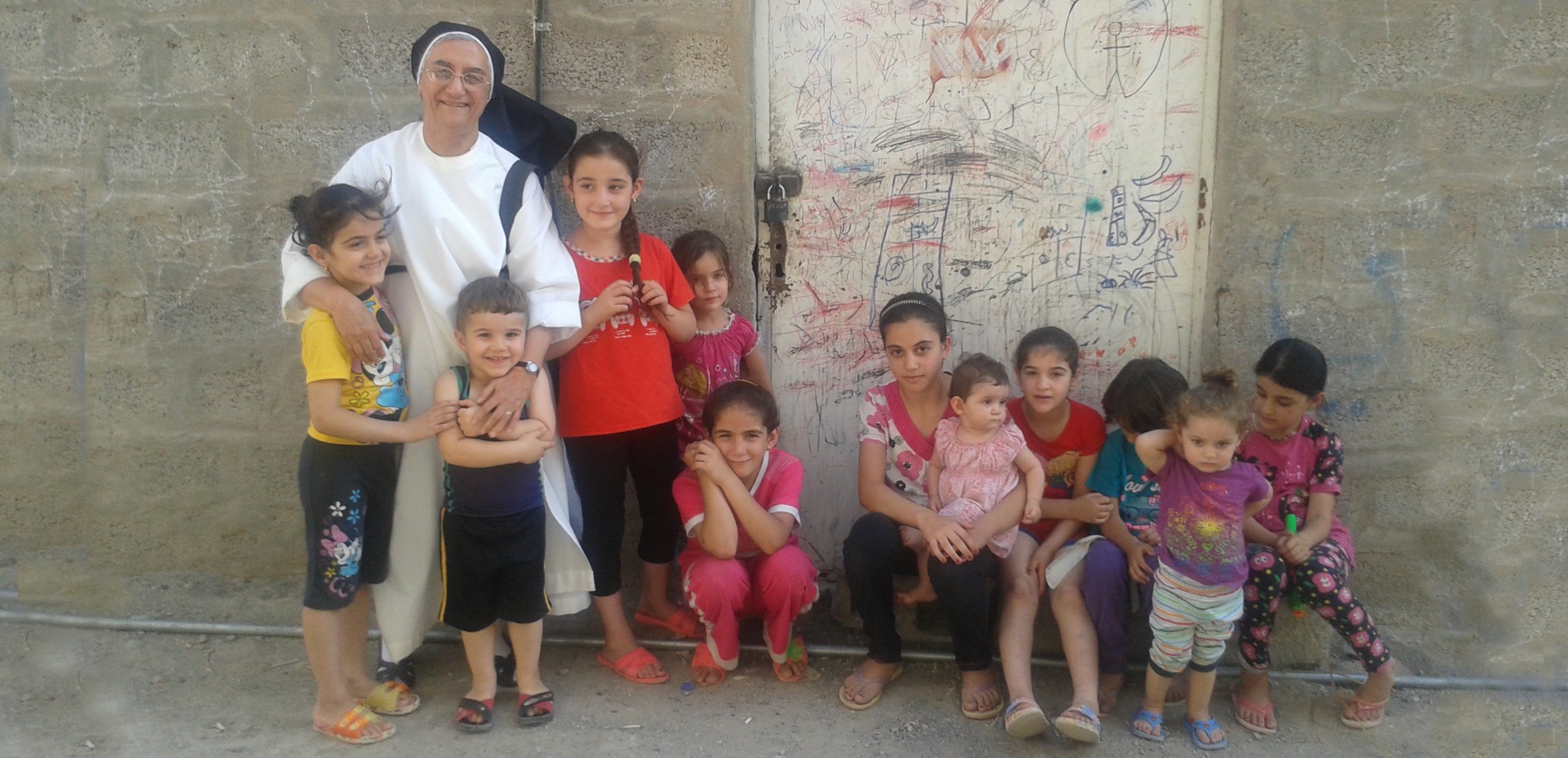 Building a strong foundation for the future
The Dominican Sisters have re-opened the Al-Tahira primary school. It has been rebuilt and has a full roll of 508 pupils. Sadly, there are limited opportunities for them to continue in education beyond primary school, especially for the girls. The current vital project is to complete a secondary school for up to 600 pupils on the same site. The Sisters provide teaching as well as much-needed spiritual support for the pupils and their parents. The building is nearly finished, but £150,000 is still required to furnish and equip the school to enable its doors to open in September 2021 to the first pupils.
Sister Nazik told us, "We hope that our work will encourage evicted families to return and feel safe in their home towns. We trust that with the prayers and support of Christians everywhere we can build a strong foundation for the future."
The exodus of Christians from Iraq is one of the most neglected tragedies of our time. It is as much a loss to us as fellow Christians as it is to the Arabic society of the Middle East. Pope Francis' visit to Iraq sheds light on the plight of Christians in this ancient land, assures them of his solidarity and support, and offers a message of hope.
What can I do to help?
You can help build on the Pope's message of hope by supporting this appeal. Through our partnerships on the ground, we can deliver quick and effective support to the local Christian communities in northern Iraq.
Now more than ever we need your support for projects like the new secondary school at Qaraqosh. Any donation you can make is greatly appreciated and will make a difference to the lives of the families who desperately want to stay in the ancient Biblical lands of their birth.