"In Armenia, even in the most remote and abandoned churches, there is always a candle burning bright."
Jean Kasparian, Armenian Catholic Patriarch (1927-2011).
The enormous humanitarian crisis caused by the territorial conflict that erupted in September 2020 on the border between southern Armenia and Azerbaijan continues today, months after a peace agreement was signed in November last year. This region, called Artsakh in the Armenian language, which had a population of 140,000, suffered repeated attacks which targeted civilians. The conflict, which lasted six weeks, claimed the lives of 1,700 Armenians and displaced 100,000 others who fled to areas further north.  Among these refugees, an estimated 35,000 people from Artsakh have now returned to their land, including residents of Shushi and Qarin Tak village (Shushi region). Families from the towns of Hadrut, Qashatakh and Shahumian had to flee their homes leaving all their possessions behind. Their homes have either been destroyed or are now located in the territories belonging to Azerbaijan.
FACE and Oeuvre d'Orient are standing in solidarity with tens of thousands of Armenians in Nagorno Karabakh. In 2019/20, we supported nine community projects providing accommodation, food, clothing, and basic supplies for displaced Armenian families.
Urgent humanitarian relief for displaced families from Shirak and Gegarkhunik
This project will support displaced families from areas which are now under Azerbaijani rule. Urgent support is needed for 500 households who are either displaced families from Nagorno-Karabakh, host families or local Armenian families with one or more family members who have been killed or injured in the war. The project activities include:  – House repairs for 500 homes for displaced persons, hosts and locals.- Productive capital (sewing machines, livestock, etc.) for 400 displaced families- Reintegration support and assistance for 600 people: displaced persons, hosts, locals. 
Budget: £86,251 (out of a total budget of £684,741 of which 80% is already funded).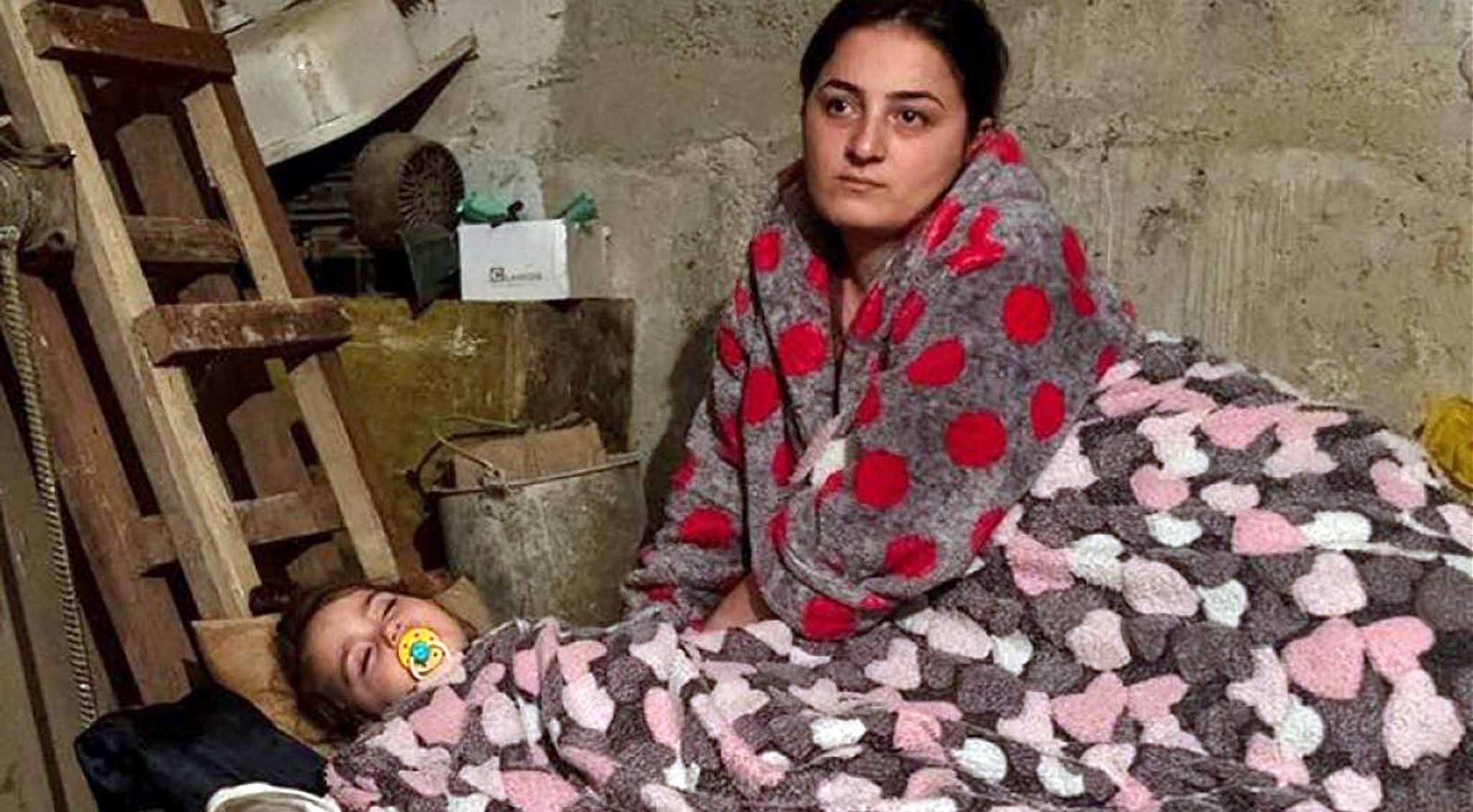 Purchase of electric generators for returning families by the Charles Aznavour Foundation 
In partnership with the Ministry of Social Affairs of Nagorno-Karabakh, the French NGO SPFA (Solidarité Protestante France Arménie), and Electriciens sans frontières, the Charles Aznavour Foundation is supporting around a hundred families wishing to return home by providing them with an electric generator. 
Budget:100 generators: £36,225 shipping: £966 storage and distribution: £1,725 operational costs: £3,881
Total Budget: £43,125
Renovation of an abandoned orphanage 
The staff of the apostolic diocese of Shirak have undertaken the renovation of an abandoned orphanage to temporarily house 20 displaced families. Funding is urgently needed to repair and renew the heating system.
Heating renovation: £17,250
Total Project Budget: £293,255
Give to FACE
Your donation will enable us, through our partnerships on the ground,  to deliver quick and effective support to  local communities across Armenia.
Your contribution will make a huge difference to many lives. 
You will bring a message of love, solidarity and hope to our brothers and sisters in Armenia. 
Now more than ever they need our support