"Education should be a life-changing experience, but in Eritrea, few women – unlike their male counterparts – have an opportunity to complete their education. We want to offer these girls an education that will change their future".
Sr. Letebrhan Ghebreyesus, Provincial Superior, Capuchin Sisters of Mother Rubatto, Asmara, Eritrea
Eritrea became independent in 1993, following a long war that lasted 30 years. It remains one of the poorest countries in Africa, with more than 65% of the population living in rural areas. Prolonged periods of conflict, severe droughts and widespread poverty have adversely affected the country's economy, its development and education. Despite the government's efforts to enrol more children in school, a large proportion of children under the age of thirteen- especially girls, children in rural areas and children with disabilities – do not attend school.
The impact of school closures during the COVID pandemic prevented children from attending school and tragically has led to thousands of girls dropping out of school. As a result of the closures, many schools lost their revenue from tuition fees and government grants and have not been able to honour the payment of teachers' salaries. Consequently, many faith schools have a backlog of unpaid salaries going back to 2020 and no means of settling them. To further compound this problem, the government, in its determined effort to promote state education, has introduced legislation to close down faith schools which have not paid teachers' salaries.
High drop-out rates among girls are due to poverty, child or forced marriage, teenage pregnancy, long distances to school and migration. The increased bur­den of domestic and care work resulting from the pan­demic has also been borne by women and girls, thus affecting their access to education and development.
Approximately 38 per cent of girls in Eritrea leave school to get married, and 10 per cent leave to stay at home and care for siblings or work in the home.
Child marriage is often a result of gender discrimination and poverty, poor access to education and health services, customary practices, religious beliefs and weak justice systems. It has harmful consequences for young girls and denies them basic human rights, as they will often discontinue their education, face serious health risks from early pregnancies, and suffer sexual and domestic violence. In impoverished communities with scarce economic resources and opportuni­ties, girls are often tragically seen as economic assets whose marriages provide dowry in the form of cattle, other animals, money, and gifts.
In this highly complex and challenging context, FACE is seeking support for a boarding school for girls in Segheneyti, Eritrea, run by the Capuchin Sisters of the Mother Rubatto.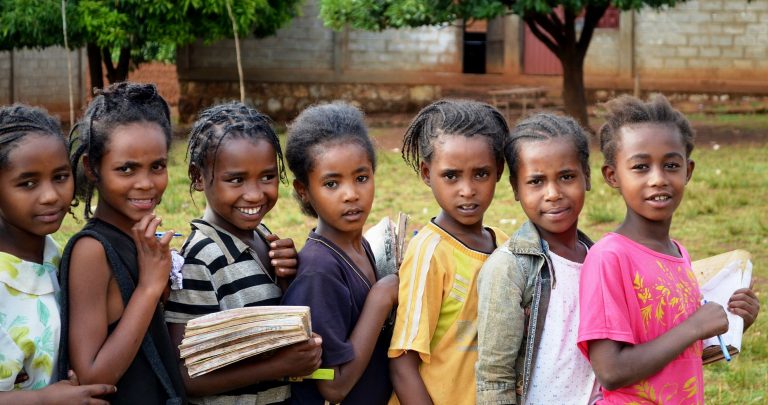 An ancient Christian heritage bringing hope to future generations
Christianity arrived in the Eritrean and Tigrayan regions in the 4th century, when the Kingdom of Aksum first adopted the faith. This African region, therefore, bears testimony to a rich heritage of uninterrupted Christian witness from the time of the Early Church. Today, two thirds of the population are Christian – the other third being Sunni Muslim. The main Christian churches are the Tewahedo Orthodox and the Eritrean Catholic Churches, both of which follow the Alexandrian rite in the Giz language.
There are four Roman Catholic dioceses, or "eparchies", in Eritrea; Asmara, Barentu, Keren and Segheneyti. Through the mission of religious orders of the Latin Rite, the Catholic Church is a major provider of education and health care services across the country, in particular, to disadvantaged communities of all faiths and none.
Our partner: The Capuchin Sisters of Mother Rubatto
The Sisters have established missions in all four Catholic eparchies in Eritrea. Their ministry includes mother-and-baby and infant care, primary and secondary education, health care services – including HIV/AIDS care – and women's development.
In the Eparchy of Segheneyti, the Sisters run a boarding school for girls from impoverished families from the villages surrounding Barentu, Dekemhare, Keren and Mendefera.
By enabling the girls to complete their primary and secondary education, the Capuchin Sisters aim to reduce the gender disparity in education which is still starkly prevalent in Eritrea and is one of the main causes of under-age marriage.
Through education the Sisters are transforming young girls' lives, advancing their development, empowering them to escape the poverty trap and under-age marriage, and enabling their inclusion in Eritrean society and public life.
Working closely with the Capuchin Sisters of Mother Rubatto, in the coming year, this project will provide life-changing support and education to twenty girls from disadvantaged backgrounds completing Grades 9 and 10.
Total annual budget including food, tuition fees, learning materials, uniforms, sport equipment, toiletries and medicines for Grades 9 and 10: £43,086
Give to FACE
Your donation will enable us, through our partnerships on the ground, to deliver quick and effective support to local communities across Eritrea, making a huge difference to many lives.
Your generous gift will bring a message of love, solidarity and hope to our brothers and sisters in Eritrea.
Now more than ever they need our support