This webinar event on the future of Christianity in the Middle East, with the participation of His Beatitude Patriarch Louis Sako and His Eminence Cardinal Michael Fitzgerald, has now passed.
You may watch a recording of the webinar at https://www.youtube.com/watch?v=oV6GgahnOWg&t=43s
You may read press coverage about the webinar via the following links:
Iraq needs 'secular' government says Cardinal Sako by Catherine Pepinster in The Tablet https://facecharity.org/iraq-needs-secular-government-says-cardinal-sako-in-face-webinar/
Iraqi prelate says secular state is lone survival strategy for Middle East Christian by Elise Allen in CRUX at https://facecharity.org/future-of-christianity-in-iraq-2/)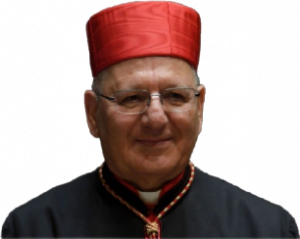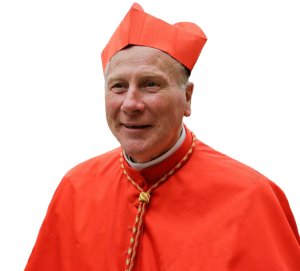 His Eminence Cardinal Louis Raphael Sako
Born in Zakho (Iraq) in 1948, Louis Raphaël Sako has been the Patriarch of Babylon of the Chaldeans and head of the Chaldean Catholic Church since 2013.
After studies at Saint John's Seminary in Mosul, he was ordained priest in 1974 and carried out his pastoral service at the Cathedral of Mosul until 1979. He was then sent to Rome where he attended the Pontifical Oriental Institute, obtaining a doctorate in Eastern patrology. He subsequently obtained a doctorate in history from the Sorbonne in Paris.
From 1997 to 2002 he held the office of rector of Patriarchal Seminary in Baghdad. He was made archbishop of Kirkuk in 2003 and then elected Patriarch of Babylon of the Chaldeans in 2013 during the Synod convened in Rome by Pope Benedict XVI after the resignation of the former Patriarch, His Beatitude Cardinal Delly.
His Beatitude Louis Raphaël Sako was raised to the rank of cardinal by Pope Francis in the Consistory of 2018. In the same year, Pope Francis also appointed him the President Delegate of the XV Ordinary General Assembly on Young People, the Faith and Vocational Discernment. He is also a member of the Congregation for the Oriental Churches.
Cardinal Sako has published books on the Church Fathers, a History of the Chaldean Church, and numerous articles. In addition to Arabic and Chaldean, he speaks German, French, English and Italian.
His Eminence Cardinal Michael Fitzgerald, M.Afr.
Born in Walsall in 1937, Cardinal Fitzgerald is an expert on Islam, Christian-Muslim relations and interreligious dialogue in the Catholic Church. He was Secretary of the Pontifical Council for Interreligious Dialogue from 1987 to 2002 and the President from 2002 to 2006. He then served as Apostolic Nuncio to Egypt and Delegate to the League of Arab States from 2006 to 2012.
Cardinal Fitzgerald belongs to the Society of Missionaries of Africa (White Fathers). He was ordained priest in 1961. He was ordained bishop in 1992, and made archbishop in 2002. Pope Francis raised him to the rank of cardinal on 5 October 2019.
His publications include: Dieu rêve d'unité. Les catholiques et les religions: les leçons du dialogue. Entretiens avec Annie Laurent (Paris, Bayard Presse, 2005); (with John Borelli) Interfaith Dialogue: A Catholic View (SPCK, London & Orbis Books, Maryknoll, NY, 2006); and Praise the Name of the Lord: Mediations on the Most Beautiful Names of God (Rome, PISAI, 2015), all translated into Italian.
In 2019 Cardinal Fitzgerald was appointed Patron of FACE – the sister branch of Oeuvre d'Orient in the UK – for which he is principal advisor on interreligious relations. In so doing, a nineteenth century synergy would seem to have reappeared: Charles Lavigerie, later to become Archbishop of Algiers, a cardinal and founder of the Missionaries of Africa, was the first director-general of Oeuvre d'Orient (in 1856). Other Missionaries of Africa have also held this position.