National Demographics (2019)
Christians : approx. 10 millions (10% of population)
Muslims : approx. 90 millions (90% of population)
Other religions : 2.5 millions
Official language: Arabic
State religion: Islam
Form of government: Unitary semi-presidential republic
Head of State: Abdel Fattah el-Sissi
GDP: 303.2 billion US dollar (0.25% of world GDP)
GDP growth rate: 5.6%
Average life expectancy: 72.5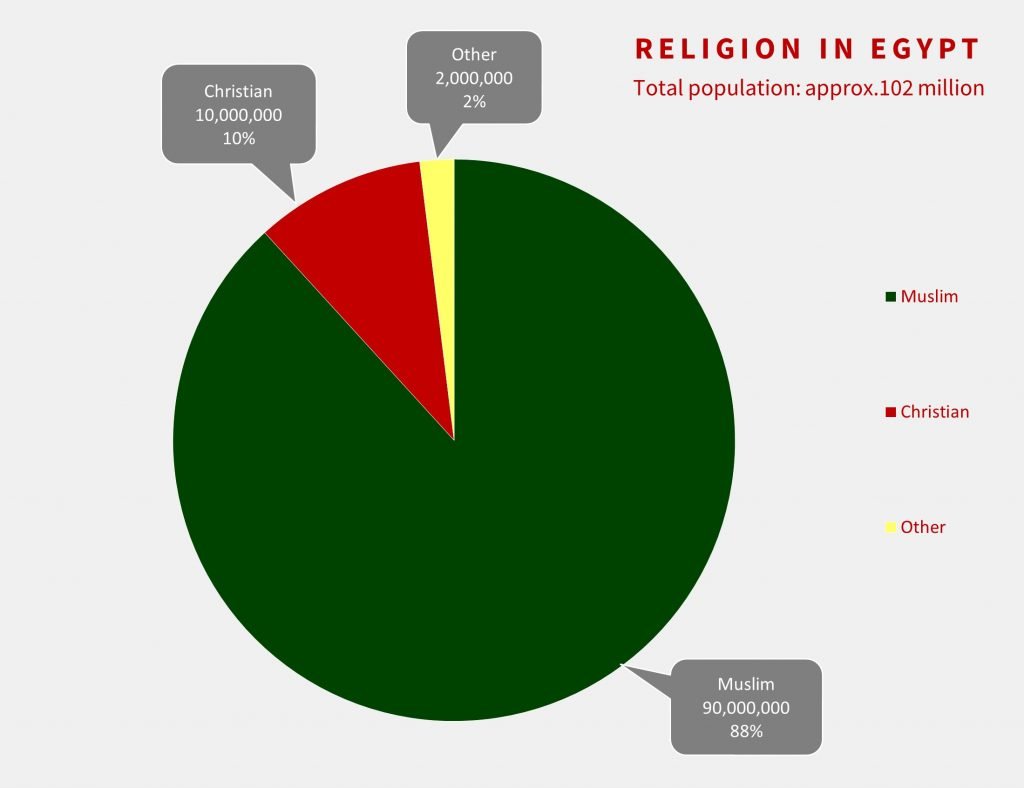 Christian Demographics (2019)
Coptic Orthodox: 9,500,000
Coptic Catholic: 260,000
Greek Orthodox: 75,000
Armenian Apostolic: 7,000
Armenian Catholic: 1,500
Chaldean Catholic: 2,000
Episcopalian/Anglican: 15,000
Evangelical Church of Egypt: 150,000
Free Methodist: 10,000
Latin Catholic: 8,000
Maronite: 5,000
Melkite Greek Catholic: 7,000
Pentecostal Churches: 100,000
Syriac Orthodox: 1,000
Syriac Catholic: 2,000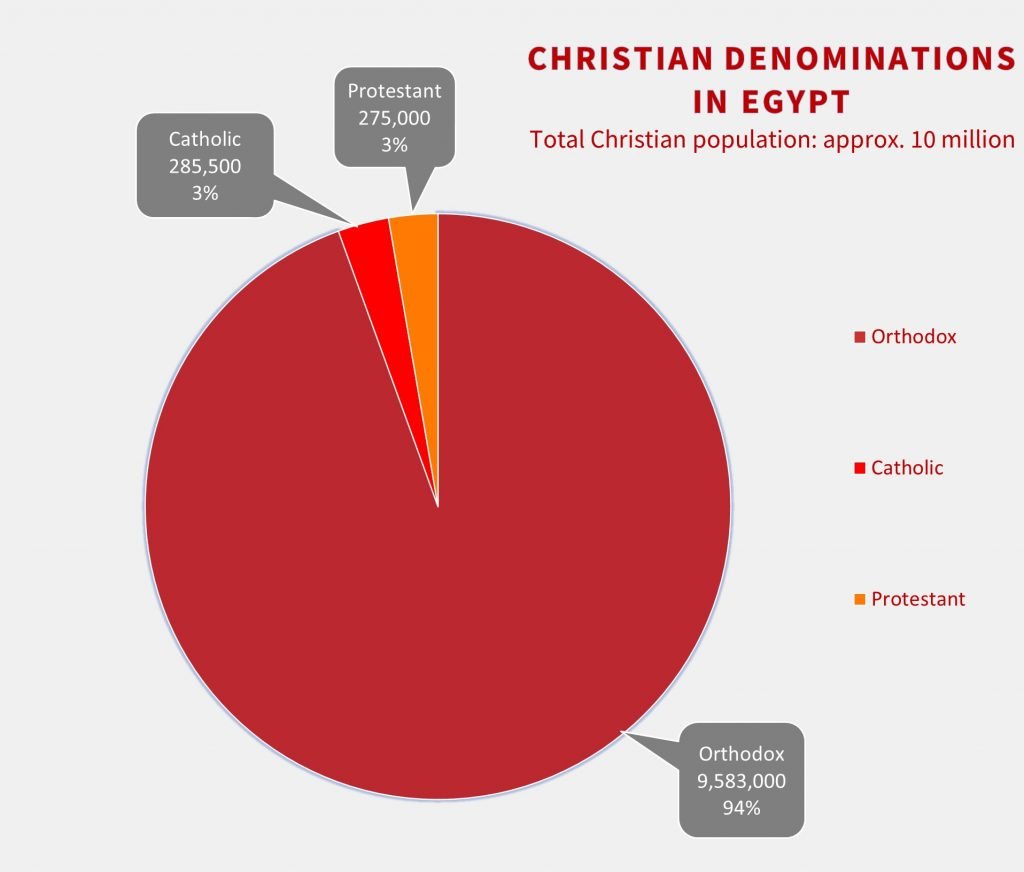 Christianity in Egypt
The majority religion in Egypt is Islam, of which Sunnis are the largest sect. The Constitution declares Islam to be the state religion but guarantees religious tolerance to the two other Abrahamic faiths and allows them public worship.                              
According to tradition Christianity was introduced into Egypt in the 1st Century by St Mark. From that time on, it was the dominant religion until the advent of Islam in the 7th Century.                              
According to official estimates, approximately 90% of the population is Muslim and 10% is Christian, with the Coptic Orthodox Church being the largest Christian denomination. Other denominations represented include Armenian Apostolic, Greek and Syrian Orthodox, Catholic (including Armenian, Chaldean, Greek, Maronite, Melkite, Latin and Syrian), and a variety of Protestant denominations. The Baha'i faith, though not officially recognized, is present. The Jewish community is extremely small.                                  
There is no state persecution of Christians in Egypt, but non-governmental discrimination against Christians does occur. In recent years attacks against Coptic places of worship have increased, but the Government has officially regularized the situation of a large number of church buildings. The Imam of al-Azhar has created an interreligious institution, Bayt al-'A'ila (the House of the Family) to combat sectarian violence.
His Holiness Pope Tawadros II is patriarch of the Coptic Orthodox Church of Alexandria       
His Beatitude Theodore II is the patriarch of the Greek Orthodox Church of Alexandria                     
His Beatitude Ibrahim Isaac Sidrak is the patriarch of the Catholic Coptic Church.
47 communities in Egypt are assisted by Œuvre d'Orient                  
£900,000 has been donated recently by Œuvre d'Orient                 
151 projects (in education, healthcare and pastoral support) are currently supported by Œuvre d'Orient            
Young volunteers from Europe are sent by Œuvre d'Orient to work on local projects in Egypt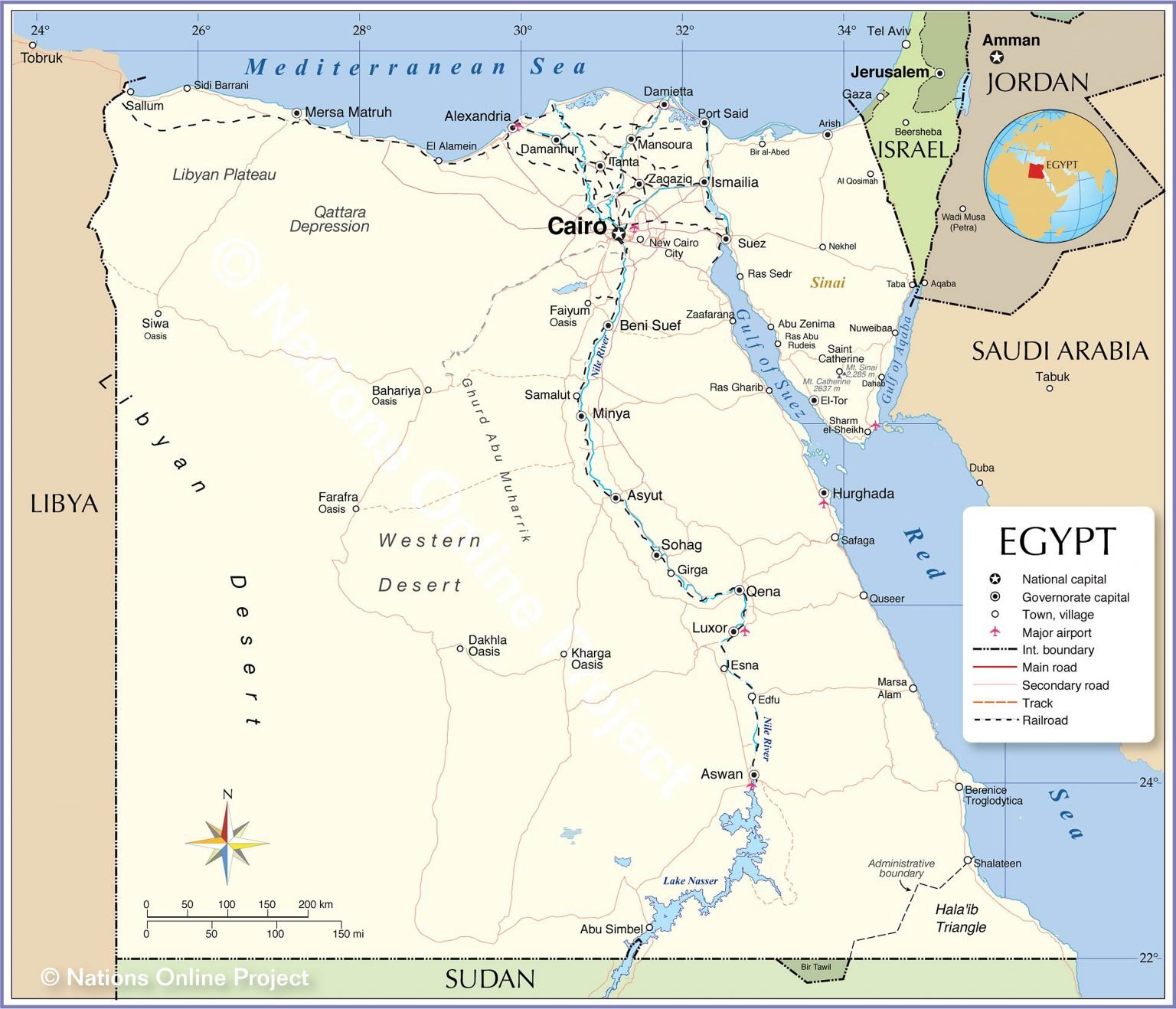 By permission from One World Nations Online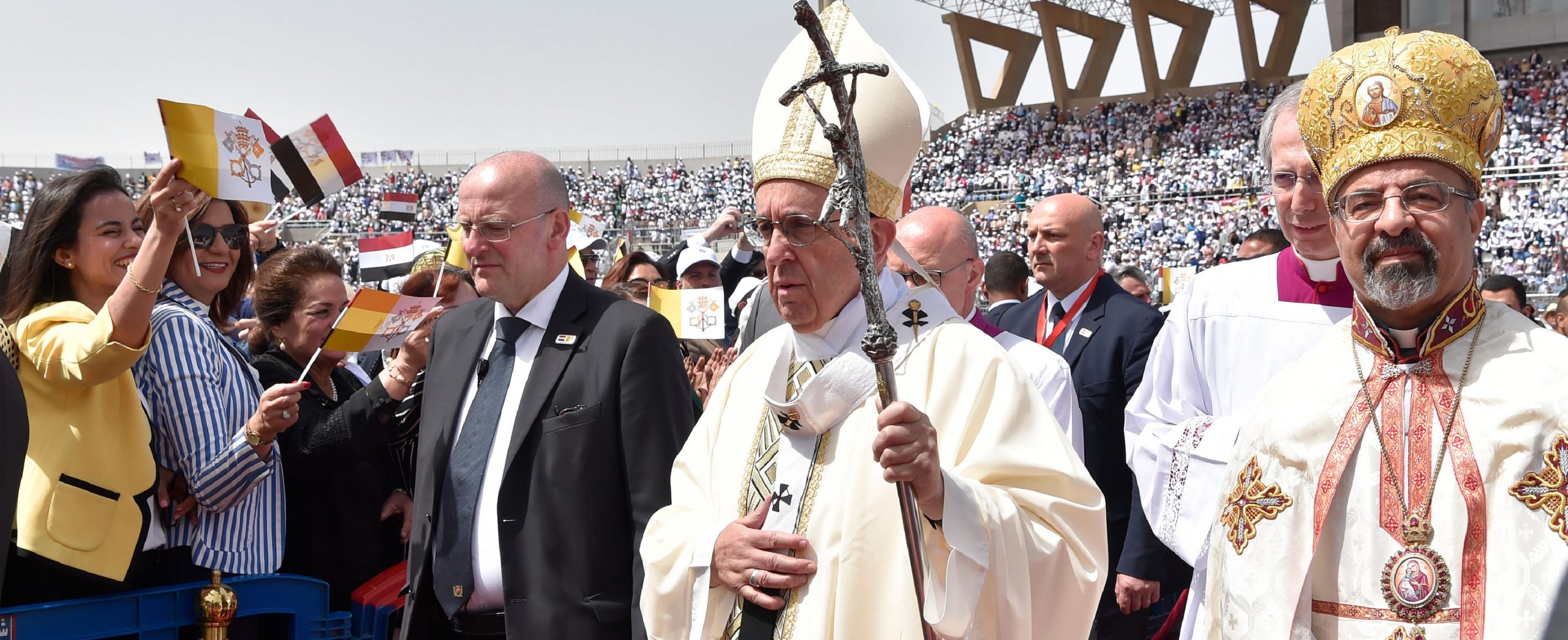 Pope Francis with the Coptic Catholic Patriarch of Alexandria, Ibrahim Isaac Sidrak, at the Stadium of Cairo on 29 April 2017 for Mass attended by thousands of Egyptian Catholics.