Please help us provide urgent food, water and shelter
to the survivors of the earthquake in Syria
The powerful earthquake which struck southern Turkey and northern Syria on the night of Sunday, 5 February, causing thousands of deaths and injuries, has brought misery  and destitution to countless thousands of families already suffering from war and economic hardship.
Please offer your prayers and material support to these victims of this devastating natural disaster.
Your donation will help us to provide urgent food and water to parishes in the Apostolic Vicariate of Aleppo, Syria.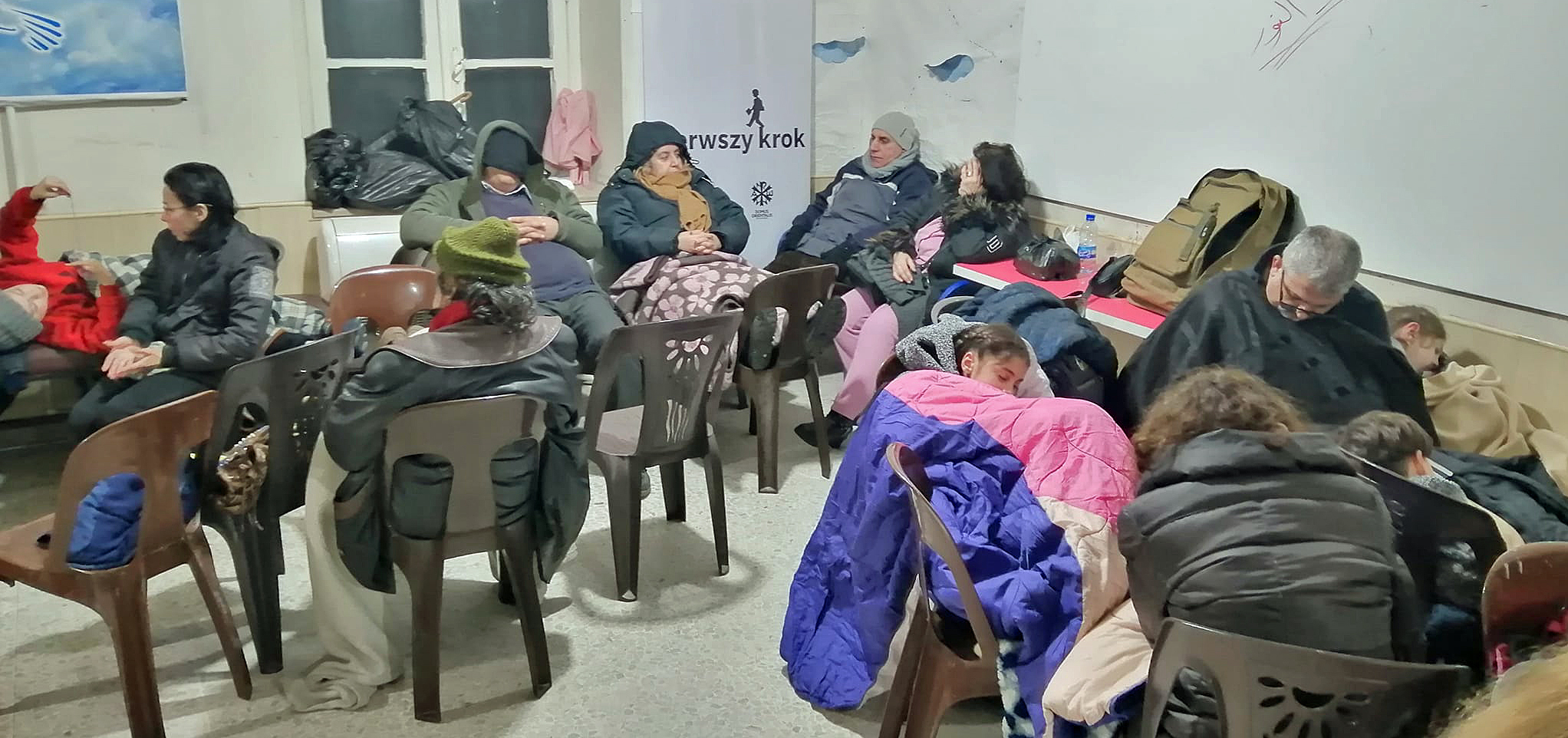 PRAYER
Compassionate God and Heavenly Father,
In our great need, we pray for your help and guidance in the face of the humanitarian crisis caused by the earthquakes in Turkey and Syria.
We pray for the urgent provision of food, shelter, and medical aid for those who have been displaced and who have lost all they possess. May your comfort be upon those who are grieving and may your healing hands be upon the injured.
We pray that the affected communities may gain resilience and strength as they work to recover and rebuild. We ask for the guidance of the Holy Spirit for all those who are coordinating aid efforts, and for Christ's blessing on the generosity and kindness of those who are helping in any way.
God of comfort, we trust in your infinite love and mercy, and we pray for your grace to be upon all those affected by this disaster.
Grant this, O Holy and Triune One, for Your names' sake. 
Amen.
Alternatively, you may donate £10 by texting:
EARTHQUAKE TO 70460
 (The text message costs £10 plus the standard network rate message charge)