Population: Nearly 18 million inhabitants
Millions of houses have been destroyed since the beginning of the war
13.1 million people, half of whom are children, are in urgent need of assistance, according to OCHA (July 2018)
5.6 million displaced Syrians are recorded in the region, almost half of whom are children
Eastern Christians and Syria
The predominant religion in Syria is Sunni Islam. Christians represent around 8 % of the population. The most represented Catholic communities are Melkite Greek Catholics and Syriac Catholics. But there are also Maronites, Chaldeans, and Armenians.
There is a large Greek Orthodox community. The Armenian Apostolic Church and the Syriac Orthodox Church are also present. There are other sparsely represented religious communities such as the Druze and Yazidis.
Syria, land of Christianity
Syria was one of the first countries to be helped by Œuvre d'Orient over 160 years ago.
The close ties that we have created with the bishops, priests and Christian and religious communities throughout this region give us a unique vision of the civilian population's situation.
Our projects in Syria
Much of Syria was destroyed during the war.
FACE and Œuvre d'Orient help to rebuild buildings through various projects such as, for example, the reconstruction of the Maronite cathedral of Aleppo, the renovation of houses to help the displaced population to return to old city of Homs, the reconstruction of the Der-ez-Zor Armenian quarter, as well as rebuilding damaged schools and hospitals.
FACE and Œuvre d'Orient also create work opportunities.
In parallel with the material reconstruction, FACE and Œuvre d'Orient are also providing pastoral support through various initiatives such as the "Heavenly Space", Jdisc, and Study Zone, amongst others.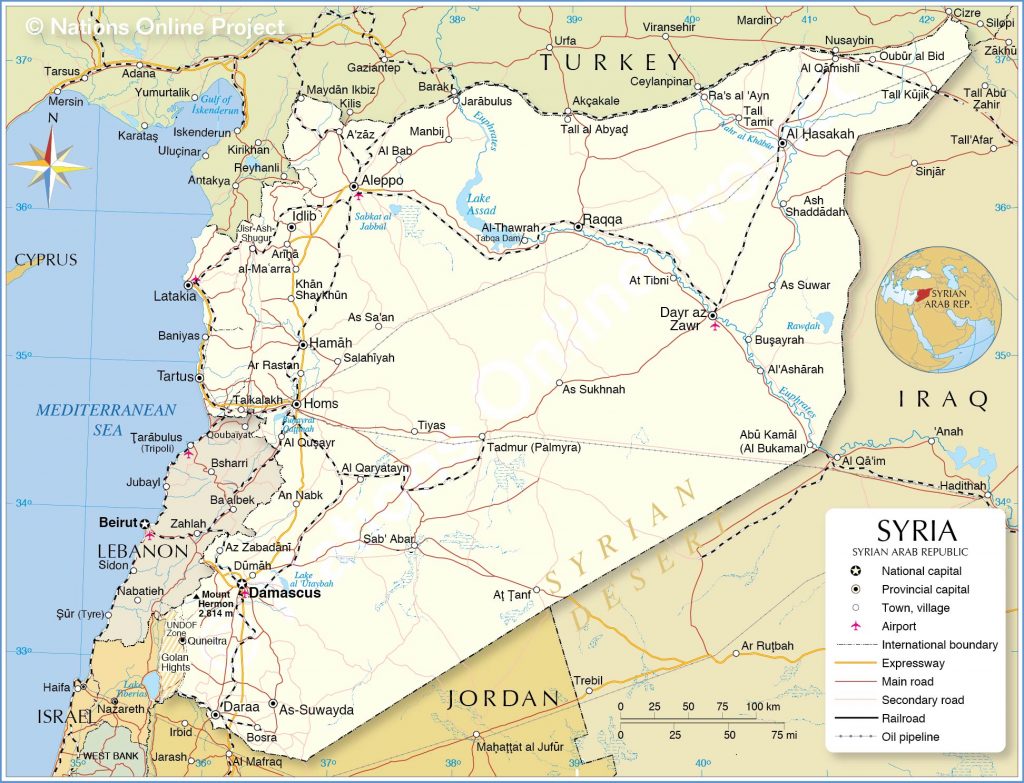 By permission from One World Nations Online