Prayers for Queen Elizabeth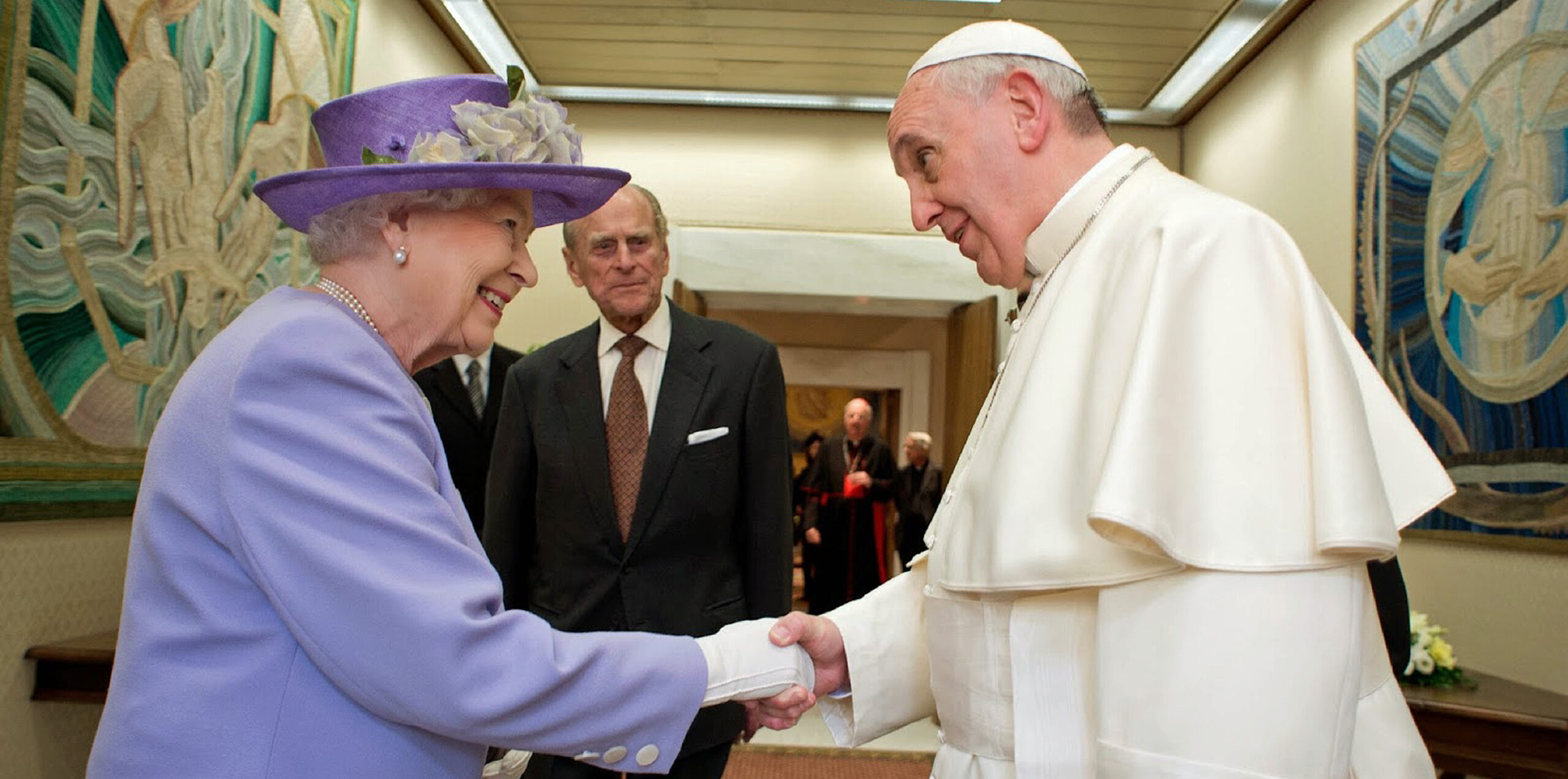 We, at F.A.C.E., are deeply saddened by the death of Her Majesty Queen Elizabeth II and share with the King, the Royal Highnesses, other members of the Royal Family, and the nation, their grief and bereavement. We give prayerful thanks for her dedicated service and the deep witness of faith which sustained her throughout the years.
Pope Francis said he joins everyone who mourns her loss "in praying for the late Queen's eternal rest, and in paying tribute to her life of unstinting service to the good of the Nation and the Commonwealth, her example of devotion to duty, her steadfast witness of faith in Jesus Christ and her firm hope in his promises."
FACE Prayer for Queen Elizabeth II
Loving Christ, Light of the World,
have mercy on Your servant Elizabeth, our Queen,
whose promise to live out her life in service
was rooted in Your commandments and fulfilled by word and deed.
Show her the way to life,
that facing the darkness of death,
she may put out her hand into the hand of God
to find that everlasting light which is Your presence for ever.
Requiescat in pace.
Amen
Her Majesty Queen Elizabeth's Christmas Message in 2004
For me, as a Christian, one of the most important of Christ's teachings is contained in the parable of the Good Samaritan, when Jesus answers the question, 'Who is my neighbour?' It is a timeless story of a victim of a mugging who was ignored by his own countrymen but helped by a foreigner – and a despised foreigner at that. The implication drawn by Jesus is clear. Everyone is our neighbour, no matter what race, creed or colour. The need to look after a fellow human being is far more important than any cultural or religious differences.