Vice Admiral Pierre Sabatié-Garat (Rtd), Emeritus President of Œuvre d'Orient, France
From 2008 to 2021, Pierre Sabatié-Garat served as President of the French charity, Oeuvre d'Orient, which for the past 170 years has been supporting Eastern Christians. In that role, he visited regularly the Christian communities of the Middle East, North Africa and the Horn of Africa.
Prior to joining Oeuvre d'Orient, Pierre Sabatier-Garat had a distinguished career in the French navy, spanning nearly 35 years. 
Having graduated in 1968 from the French Naval Academy, he joined the 'Silent Service'. He was successively in command of three submarines (SSK, SSN, SSBN) and the SSN Squadron.
In 1993, he was assigned to the Joint Chief of Staff Office, in charge of the European Security prospective and counter-proliferation issues, working closely with NATO, the Pentagon, as well as European, Russian and Middle- East Joint Staffs and Foreign Affairs ministries.
Promoted Rear Admiral in 1997, he was in charge of Naval Operations until the end of Kosovo operations. He spent two years in London as Defence Attaché and was then assigned as Inspector of the Maritime Forces.
In 2002, he joined EADS as Corporate Senior Adviser for Defence Strategy. He is a member of the Defence Science Board.
He attended the Institut des Hautes Etudes de Défense Nationale (IHEDN), and a summer session at the JFK School of Government, Harvard University. He is a member of IISS (International Institute for Strategic
Studies). He wrote a book on the submarines, papers in International Relations and Defence publications, and took part in two collective books (FR, UK, US experts) on counter-proliferation.
From 2002 to 2008, he was Corporate Senior Adviser for Defence Strategy with EADS (now Airbus Industry).
Having reached mandatory retirement age, Pierre Sabatier-Garat stepped down from the presidency of Oeuvre d'Orient in 2021. 
Currently he sits on the board of the British charity Fellowship and Aid to the Christians of the East (FACE) as an advisor.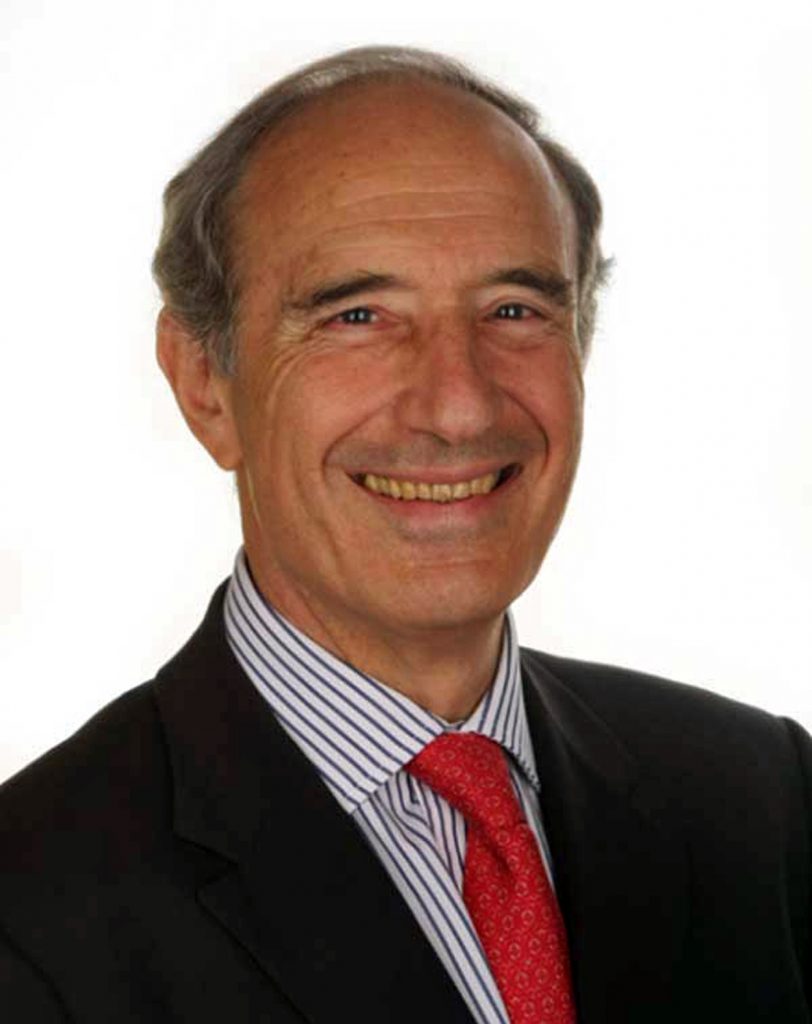 The Most Reverend Timothy Radcliffe, OP
The Most Reverend Timothy Radcliffe, OP is a Roman Catholic priest and Dominican friar of the English Province; former Master of the Order of Preachers from 1992 to 2001; and former Director of the Las Casas Institute of Blackfriars, Oxford which focuses on the promotion of Social Justice and Human Rights. He was the 2007 winner of The Michael Ramsey Prize for theological writing, for his book What Is the Point of Being A Christian? Timothy Radcliffe is Patron of the International Young Leaders Network; Catholic AIDS Prevention and Support; Christian approaches to Defence and Disarmament; and Embrace the Middle East. He is a trustee of the charity Fellowship and Aid to the Christians of the East (FACE).
When Timothy Radcliffe was made an honorary Doctor of Divinity in the University of Oxford, the Chancellor of the University of Oxford, The Rt Hon Lord Patten, ended his citation with the following words: "I present a man distinguished both for eloquence and for wit, a master theologian who has never disregarded ordinary people, a practical man who believes that religion and the teachings of theology must be constantly applied to the
conduct of public life: the Most Reverend Timothy Radcliffe, MA, sometime Master of the Dominican Order and Grand Chancellor of the Pontifical University of St Thomas Aquinas, for admission to the honorary degree of Doctor of Divinity."OP