Population: 8,847,000 (413 inhabitants per km²)
Official language: Hebrew
Form of government: Parliamentary republic (Reuven Rivlin)
Israel and Eastern Christians
Israel is an integral part of the Holy Land
Israel is the only state in the world where the population is predominantly Jewish (75.5%). The non-Jewish population is : Arabs (20.4%), Druze (1.8%), Samaritans, Bedouins, etc.

Christians, numbering around 150,000,  represent more than 2% of the population, and are mainly Roman Church and Greek Melkite. The 13 official churches of the Holy Land meet regularly to coordinate their efforts.

The highest Latin Catholic authority in the East bears the title of Latin Patriarch of Jerusalem. He sits in Jerusalem and has jurisdiction over the Latin rite Catholics of Palestine, Israel, Jordan and Cyprus, mostly of Eastern origin. Archbishop Pierbattista Pizzaballa, a Franciscan, was recently appointed Patriarch.
Jerusalem  is home to the most holy sites of the three Abrahamic faiths.
The Holy Land and Eastern Christians
The Holy Land is the name given by Christians to the region where Jesus Christ was born and lived. Places in the Holy Land which were visited by Jesus Christ correspond  geographically today to:
Israel, including annexed Syrian Golan territory (around Baniyas region)
Paneas or Caesarea Philippi) Palestinian teritories (West Bank and Gaza Strip)
the southern coast of Lebanon (Tyre and Sidon)
Jordan (Bethabara)
While Christians are  a minority in the Holy Land, they are nonetheless an integral part of the identity of this land as the land is an integral part of their identity. Without these Christians, the Holy Land would not be the Holy Land, and without the Holy Land Christians would not be what they are.
Our projects in the Holy Land
Many volunteers are sent each year to the Holy Land by Œuvre d'Orient – FACE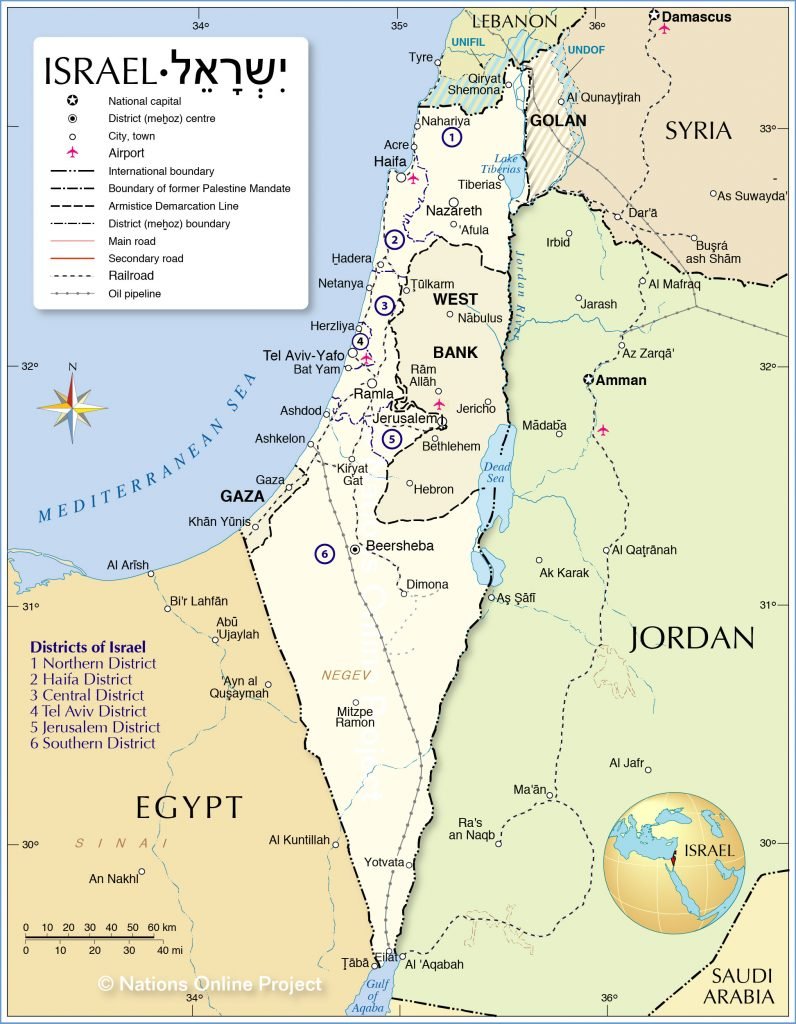 By permission from One World Nations Online